Free and Reduced-Price Meals are available to families who believe they may qualify. If your family chooses to apply, please complete a" Free and Reduced -Price Meal Application Form." The forms can be obtained and returned (completed) to any school office. You will be notified by mail of your child's status. Until notification, you must provide your child with a lunch or lunch money.
You may apply for Meal Benefits online!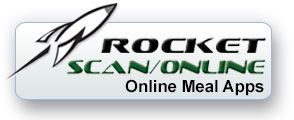 Only...... Read More
Vision

The vision of Pinacate Middle School is to prepare and support all students to be their BEST to become college and career ready and productive, contributing members in a competitive global society.

Mission

Pinacate Middle School will inspire and support college and career readiness and the personal success of every student every day, by providing a safe, positive learning environment, effective instruction, targeted intervention, and active parental involvement.

Be our BEST! Every Student! Every Day!